Why going solar is an option for you!
What are the financial benefits of going solar? Save nearly half of your energy expenses and purchase a solar system now while it's cheap! Going solar is a big step and we want you to understand that you will be making a very good investment!
If you have always wondered why going solar is going to be beneficial for your family or business, you can rest be assured that you will not make a wrong decision! If you've noticed that your neighbors and other friends and colleagues have chosen to take on solar power, they can probably tell you that they have saved a lot of money and that they're also saving the environment!
We understand that going solar is a big step, so we want to tell you why you would be making a good decision. Firstly, we can say that the advantages of solar power far outweigh the disadvantages. In an environmental sense, solar is a resource that is clean, sustainable and infinite, that will secure your needs for electricity for many years.
However what you'd really like to know, is how going solar is going to help you financially. The price of energy is rising every year. This is fast becoming a problem in Australia. However, solar energy ensures that you will be immune from these rising prices! Essentially, solar power gives you a great return on investment and your solar system normally pays back in around 5 years. Along with that, since your main source of power during the day won't be from the electrical grid, you will save roughly 50% of your electricity bill. Your savings do depend on how much electricity you're consuming however. The savings from going solar do accumulate very well over 10 – 20 years, and we can definitely say that choosing to install a solar system will prove to be a very good investment. On top of that, the value of your property will also increase!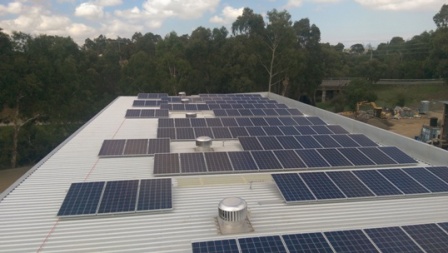 There is also currently a rebate put in place by the federal government that gives you around 30% to 40% of the cost of the solar system back. However, the government is planning to abolish the Renewable Energy Target and therefore the solar rebate. In addition to that, there is an anti-dumping investigation underway that will increase solar panel prices. Both of these actions will make solar systems more expensive in the future. This is why we encourage you to purchase a solar system now, as it is the perfect time and there will be no hassles in the future.
Check out our Residential and Commercial solar calculators, and you can work out how much you can save! Also observe the advantages of solar energy summarized for you.